We have deep roots in diversity. Since our founding by three immigrants from China, Israel, and India, we have celebrated and embraced cultural diversity. "When Eli Harari, Jack Yuan and I started working together, while we were all engineers, we came from different countries with different backgrounds. We had different approaches and ways of thinking that we were able to combine which allowed us to build a better solution together than apart," said Sanjay Mehrotra, CEO. "We realized that this diversity, combined with keeping an open mind to different ideas, resulted in better insights and solutions."
SanDisk's founders came from three countries (China, India and Israel)
Today we have offices in 20 countries and employees in every region of the world. We actively recruit individuals who bring different strengths, perspectives, and ideas from different backgrounds. We firmly believe that this diversity has helped drive our success and encourage the open exchange of ideas so that we can continue to benefit. For 15 years, our HQ employees have celebrated this cultural diversity at our annual SanDisk International Day where employees enjoy everything from music, dance, and traditional dress to an amazing array of cuisines from around the world. In 2014, over 25 cultures were represented at this event.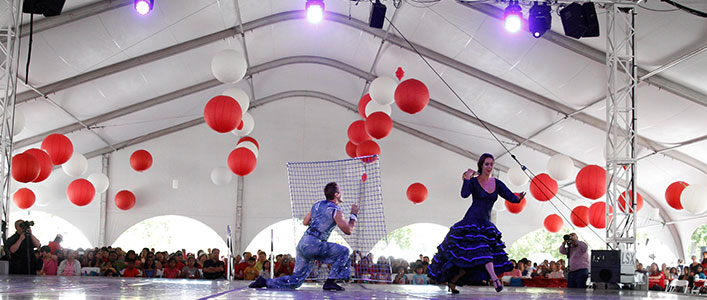 Employees celebrate different cultures at SanDisk's International Day
Diversity Initiatives
While we're proud of our cultural diversity, we know that there is more work to do. We're consistently looking for more ways to address the existing gaps and to offer more support to groups that are underrepresented in the tech industry, including women globally and Latinos and African-Americans in the US. Since 2003, we have been working with schools and community groups in K-12 grades. During this time period, we have donated $33M to over 1,400 organizations worldwide, with a particular focus since 2011 on improving education in Science, Technology, Engineering and Math (STEM) for underrepresented groups. In 2014, SanDisk employees volunteered over 33,000 hours. Here are a few examples of the programs we've supported.
Building robots with Citizen Schools
Working in partnership with a local charity called the Puzhi Organization, SanDisk volunteers in China help teach economically disadvantaged students whose parents recently immigrated to Shanghai. To date, 50 SanDisk volunteers have volunteered over 185 teaching hours.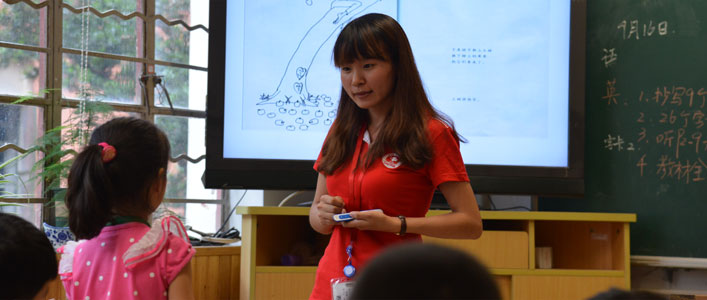 Volunteers help teach 2nd graders in Shanghai
Since 2006, employee volunteers at our Kfar-Saba, Israel location have partnered with Kadima Youth Center to tutor and mentor at-risk children. SanDisk's support of the youth center also includes program funding, equipment donations and hosting local holiday celebrations for youth center participants.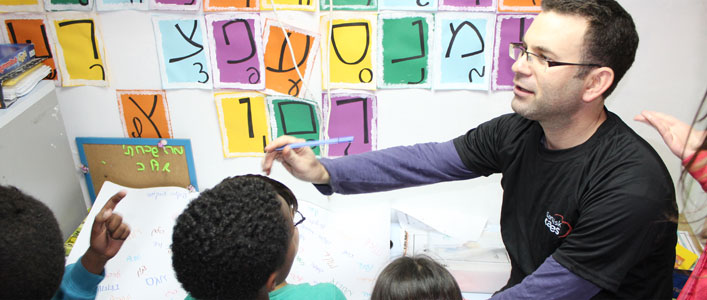 Kadima Youth Center participants learn the alphabet
In India, SanDisk supports the Pratham Education Foundation. Pratham focuses on a broad range of education programs targeting skillsets from reading, writing and basic arithmetic to second chance programs for school drop-outs to vocational training.
Students in the Pratham "Read India" program
SanDisk is also a founding partner of US2020, an organization that focuses on increasing access to STEM careers for girls, underrepresented minorities, and low-income children. SanDisk has provided over $1 million in funding in addition to organizing STEM mentoring and hands-on volunteer opportunities for employees on-site and in our communities via partners such as Citizen Schools, Junior Achievement, MentorNet, the Breakthrough Collaborative, and MOUSEsquad.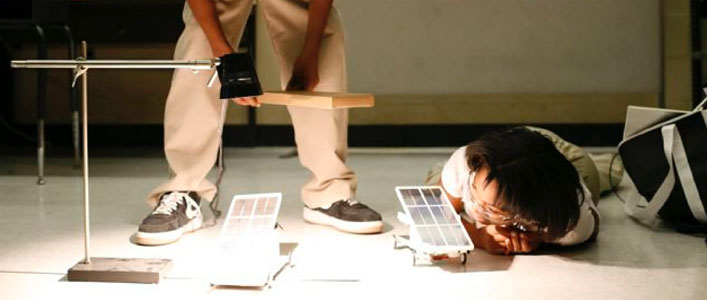 US2020 focuses on increasing access to STEM careers
At the university level, our scholarship program in China, Japan and the US has provided 300 scholarships worth $3.5M since 2012, with 90% of funds given to members of underrepresented groups who want to study computer science and engineering. To accomplish this, in the US we partner with a number of groups, including the United Negro College Fund, the Hispanic Scholarship Fund, Silicon Valley Community Foundation, NSBE, SWE, and ABI.
These are just a few of the many programs we support in the US and in countries around the world.
Building the Future
Our diversity has been fundamental in shaping who we are and the successes that we have achieved. We believe that increasing that diversity will not only offer more opportunities to a wider range of individuals, but will ultimately bring a wider pool of perspectives, ideas and talents to our team as well. And that will drive our future success. With a continuing focus on diversity, we are building the future for our community, our employees and for SanDisk.