Apr 30, 2004
Bruner to Fill Newly Created Senior Management Position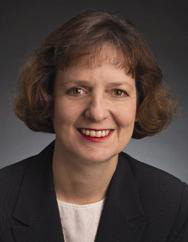 SUNNYVALE, CA, April 30, 2004 -- SanDisk Corporation (NASDAQ:SNDK), the world's largest supplier of flash storage card products, today announced the appointment of Judy Bruner as Executive Vice President of Administration and CFO. Ms. Bruner brings over 20 years of experience leading finance and administration functions and managing technology companies through periods of high growth. At SanDisk, she will be responsible for heading finance, investor relations, legal, human resources, business development and IT functions.
"SanDisk's expectations for rapid growth in the coming years dictate that we bring in someone of Judy's financial and management skills to help us build our infrastructure, manage our growth and capture our opportunity to its fullest. Judy has brought tremendous strength to our Board, in particular the Audit Committee, in the past few years. While we will miss her on the Board, we are truly fortunate to have her join our executive staff. I am really happy and excited with this significant strengthening of our senior management team," said Eli Harari, President and CEO of SanDisk Corporation.
Judy Bruner has been a SanDisk Director and Chairman of the Audit Committee of the Board since 2002. She plans to step-down immediately from the Audit Committee and will step down from her Director position after a brief transition period.
From 1999 until current, Ms. Bruner has served as Senior Vice President and Chief Financial Officer of Palm Inc. where she helped guide the company through the spin-off from 3Com and the Palm IPO, and then as CFO of palmOne with the spin-off of PalmSource and the acquisition of Handspring. Ms. Bruner has a diverse financial background with experience at both a start-up and large corporations including 3Com and Hewlett Packard.
Bruner will assume her new role on June 21, 2004 as Michael Gray transitions out of his current role as CFO at SanDisk.

"I would like to thank Michael Gray for his excellent support, hard work, and high integrity during these last 9 years," stated Eli. "Michael was instrumental in taking SanDisk public, raising equity financing, increasing SanDisk's visibility in the investment community and growing the company from about $50M when he started to over $1B in 2003 revenues. Mike leaves many friends at SanDisk and we wish him well as he spends time with his family before pursuing other career opportunities."
About SanDisk
SanDisk Corporation, the world's largest supplier of flash storage card products, designs, manufactures and markets industry-standard, solid-state data, digital imaging and audio storage products using its patented, high-density flash memory and controller technology. SanDisk is based in Sunnyvale, CA.
---
SanDisk's web site/home page address: www.sandisk.com

All trade names are either registered trademarks or trademarks of their respective holders.
 
Investor Contact:
Lori Barker
(408) 542-9565
Lbarker@sandisk.com
 
Media Contact:
Mike Wong
(408) 548-0223
mwong@sandisk.com