Jun 23, 2004
Prestigious Award Recognizes Vision, Leadership and Achievement of
Northern California's Most Outstanding Entrepreneurs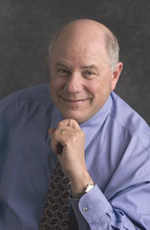 Sunnyvale, CA, June 23, 2004 - SanDisk® Corporation (NASDAQ:SNDK) today announced that Eli Harari, SanDisk founder, president and chief executive officer, was named a winner by professional services firm Ernst & Young LLP for the Ernst & Young Entrepreneur Of The Year 2004 Awards in Northern California. An independent panel of judges comprised of distinguished local community and business leaders selected Harari for the Entrepreneur Of The Year Lifetime Achievement award. The award was presented at a banquet on June 18, 2004 in San Francisco.
"I am truly honored to receive this distinguished award on behalf of our fantastic team at SanDisk," said Harari. "Few companies are fortunate enough to be able to take a great idea and build it into an enabling force in the creation of major new consumer electronic markets. Since SanDisk's beginning 16 years ago, our vision has become a reality-the flash storage cards that we invented and perfected have become the preeminent storage media for mobile/wireless devices. SanDisk has grown from a Silicon Valley start-up to being the world's largest supplier of flash data storage card products for the retail and OEM markets. Our revenues have grown at an annual compound growth rate of 48% over the past ten years, reaching the billion dollar mark last year, and our target markets are projected to grow at a rapid pace in the coming decade."
In receiving the award, Harari commented, "I view this not as a Lifetime Achievement Award but rather as a Half-Time Achievement Award, since so much of our opportunity lies ahead in the coming decade. I am thankful to my two co-founders, Sanjay Mehrotra and Jack Yuan, our founding chairman, Irwin Federman, as well as our 850 worldwide employees for their passion and dedication. We are having a lot of fun and are very excited about the future of SanDisk."
SanDisk has pioneered the flash card market since its inception in 1988. The company has invented or co-developed the majority of industry standard memory card formats today that includes PC cards, CompactFlash®, MultiMediaCard™, SD™, Memory Stick PRO™, miniSD™ and TransFlash™. The company also offers a full range of USB 2.0 card readers, adapters and Cruzer®, a complete line of USB flash drive personal storage devices.
About The Ernst & Young Entrepreneur Of The Year® Awards Program
The Entrepreneur Of The Year awards program was created and is produced by professional services firm Ernst & Young LLP. As the first award of its kind, Ernst & Young Entrepreneur Of The Year recognizes outstanding entrepreneurs who are building and leading dynamic and growing businesses. The program honors entrepreneurs through regional, national and global award programs in over 100 cities and 35 countries.
About Ernst & Young
Ernst & Young, a global leader in professional services, is committed to restoring the public's trust in professional services firms and in the quality of financial reporting. Its 103,000 people in more than 140 countries around the globe pursue the highest levels of integrity, quality, and professionalism to provide clients with solutions based on financial, transactional, and risk-management knowledge in Ernst & Youngs core services of audit, tax, and transaction advisory services. Further information about Ernst & Young and its approach to a variety of business issues can be found at www.ey.com/perspectives. Ernst & Young refers to all the members of the global Ernst & Young organization.
About SanDisk
SanDisk, the world's largest supplier of flash memory data storage card products, designs, manufactures and markets industry-standard, solid-state data, digital imaging and audio storage products using its patented, high density flash memory and controller technology. SanDisk is based in Sunnyvale, CA.
The matters discussed in this news release contain forward looking statements that are subject to certain risks and uncertainties as described under the caption, "Factors That May Affect Future Results" in the company's annual report on Form 10-K and quarterly reports on Form 10-Q, filed with the Securities and Exchange Commission. The company assumes no obligation to update the information in this release.
---
SanDisk's web site/home page address: www.sandisk.com

SanDisk, the SanDisk logo, Cruzer and CompactFlash are trademarks of SanDisk Corporation, registered in the US and other countries. TransFlash is a trademark of SanDisk Corporation. SanDisk is an authorized licensee of the MultiMediaCard, miniSD and SD trademarks. Memory Stick PRO is a trademark of Sony Corporation. All other trade names are either registered trademarks or trademarks of their respective holders.

SanDisk Corporation
Mike Wong
(408) 548-0223
mwong@sandisk.com