Sep 22, 2004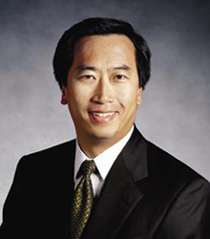 Sunnyvale, CA, Sept. 22, 2004 - SanDisk® Corporation today announced the promotion of Nelson Chan to executive vice president and general manager of the consumer and handset business. In this newly created position, he will lead SanDisk's worldwide business across all channels and with all products. Chan, who joined SanDisk in 1992, formerly was senior vice president and general manager of SanDisk's retail business unit. His position is effective immediately, and he will report to Sanjay Mehrotra, executive vice president and chief operating officer.
In his new post, Chan will have profit responsibility for SanDisk's consumer and handset business including responsibility for product marketing, product management, sales, technical and customer support and the design and development of various consumer products. He will oversee a new global organizational structure that will include general managers in four geographic regions (Americas, Japan, Pacific Rim and Europe/Middle East/Africa) who will be responsible for all aspects of business in their regions.
Mehrotra said, "Nelson was instrumental in very successfully building our retail business and enabling SanDisk revenue to exceed $1 billion in 2003. Nelson also has played a pivotal role in establishing SanDisk's CompactFlash®, MultiMediaCard™ and SD™ cards as industry standard card formats. Now that he is in charge of all SanDisk sales channels, end markets and products, I expect that his energy and experience will fuel considerable future success for SanDisk."
Chan has more than 20 years of high-technology marketing, sales and engineering experience. Before joining SanDisk, he held marketing and engineering posts at Chips and Technologies, Signetics and Delco Electronics.
Chan was one of the principal organizers of the CompactFlash Association (CFA) and the MultiMediaCard Association (MMCA). He is an officer and board member of the CFA. He holds an M.B.A. degree from Santa Clara University and a B.S. degree in both electrical and computer engineering from the University of California.
SanDisk, the world's largest supplier of flash memory data storage card products, designs, manufactures and markets industry-standard, solid-state data, digital imaging and audio storage products using its patented, high density flash memory and controller technology. SanDisk is based in Sunnyvale, CA.
The matters discussed in this news release contain forward looking statements that are subject to certain risks and uncertainties as described under the caption, "Factors That May Affect Future Results" in the company's annual report on Form 10-K-A and quarterly reports on Form 10-Q, filed with the Securities and Exchange Commission. The companies assume no obligation to update the information in this release.
---
SanDisk's images can be downloaded from www.sandisk.com/Corporate/MediaKit/
SanDisk's web site/home page address: www.sandisk.com
SanDisk, the SanDisk logo and CompactFlash are trademarks of SanDisk Corporation, registered in the US and other countries. SanDisk Corporation is an authorized licensee of the MultiMediaCard and SD trademarks. Other brand names mentioned herein are for identification purposes only and may be trademarks of their respective holder(s).
 
Mike Wong
408-548-0223
mwong@sandisk.com