Oct 18, 2005
SUNNYVALE CA, Oct. 18, 2005 - SanDisk® Corporation (NASDAQ:SNDK) today announced the appointment of Barry Kasarda as vice president of supply chain planning. In this newly created role, Kasarda is responsible for a wide range of critical supply chain activities that include wafer planning, silicon sourcing, subcontractor forecast and production control, capacity planning, and inventory control. He reports to Jose Flahaux, senior vice president, worldwide operations.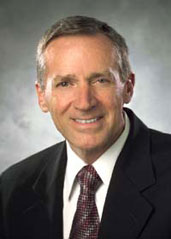 Flahaux said, "As SanDisk's shipment volume and production portfolio continues to grow, the resulting supply chain challenges require a strong and focused organization. Barry will be responsible for streamlining the supply chain planning infrastructure and processes as well as building a strong materials management team. This includes the implementation of a world-class Advanced Planning System and SI&OP processes to efficiently and accurately manage the flow of material and help us to meet the needs of our customers."
Kasarda joins SanDisk with more than 25 years of industry experience. Most recently, he held vice presidential positions at Luminent OIC, Thyssen Krupp AG, Anacomp., Abex Aerospace, Inc., and Micropolis Corporation. In addition to his technological experience in supply chain and materials management, he is also knowledgeable in the manufacturing, product development, distribution, and acquisitions aspects of the industry.
Kasarda earned a Bachelor of Science degree in engineering from California State University at Northridge.
SanDisk is the original inventor of flash storage cards and is the world's largest supplier of flash data storage card products using its patented, high-density flash memory and controller technology. SanDisk is headquartered in Sunnyvale, CA and has operations worldwide, with more than half its sales outside the U.S.
---
SanDisk's web site/home page address: www.sandisk.com
Photo available at www.sandisk.com/corporate/media.asp?kit=executives
SanDisk and the SanDisk logo are trademarks of SanDisk Corporation, registered in the U.S. and other countries.
Contact:
SanDisk Corporation
Mike Wong
(408) 548-0223
mwong@sandisk.com