Feb 8, 2006
SUNNYVALE, CA, Feb. 8, 2006, - SanDisk® Corporation (NASDAQ: SNDK) today announced that it intends to accelerate the expansion of the 300-millimeter (mm) (Fab 3) wafer fabrication facility in Yokkaichi, Japan. The move is expected to bring Fab 3 wafer capacity from the previously planned 48,750 wafers per month to 70,000 wafers per month by March 2007. The incremental investment by SanDisk for 50% of this higher Fab 3 output is currently estimated at approximately $500 million over the next 12 months. SanDisk's total expected 2006 investment in Fab 3 is approximately $1 billion, of which a portion is anticipated to be financed through operating lease financing or other sources of capital. Fab 3 is operated by Flash Partners, Toshiba and SanDisk's venture for NAND flash memories.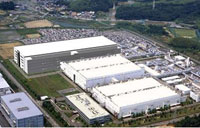 "We believe that Fab 3 is rapidly becoming one of the most competitive sources of NAND Flash in the world. We expect this significant acceleration in production output will further reduce our costs and provide substantial new captive capacity to meet the anticipated growth in demand from new markets such as mobile phones and MP3 players, and enable us to better address geographies where we believe we have attractive opportunities to expand our market presence," said Dr. Eli Harari, president and chief executive officer of SanDisk Corporation.
About SanDisk
SanDisk is the original inventor of flash storage cards and is the world's largest supplier of flash data storage card products using its patented, high-density flash memory and controller technology. SanDisk is headquartered in Sunnyvale, CA and has operations worldwide, with more than half its sales outside the U.S.


Forward-Looking Statements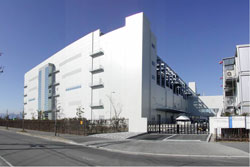 This press release contains certain forward-looking statements, including statements about our business outlook, production schedules and output and effects on financial performance, costs, market growth, including in particular markets such as mobile phones and MP3 players, market trends and opportunities, technological advancements, new markets and customers, supply and demand, and sales that are based on our current expectations and involve numerous risks and uncertainties that may cause these forward-looking statements to be inaccurate and may significantly and adversely affect our business, financial condition and results of operations. These risks and uncertainties are discussed in detail under the title "Factors That May Affect Future Results" and elsewhere in our Annual Report on Form 10-K for our 2004 fiscal year and our Quarterly Reports on Form 10-Q for the first three quarters of fiscal 2005.
---
SanDisk's web site/home page address: http://www.sandisk.com.
Images of SanDisk products are available at http://www.sandisk.com/about-sandisk/media-kit
SanDisk and the SanDisk logo are trademarks of SanDisk Corporation, registered in the U.S. and other countries. Other brand names mentioned herein are for identification purposes only and may be trademarks of their respective holder(s).
CONTACT
Media:
Bob Goligoski
SanDisk Corporation
bgoligoski@SanDisk.com
(408) 542-0463
Investors:
Lori Barker
SanDisk Corporation
lbarker@SanDisk.com
(408) 542-9565